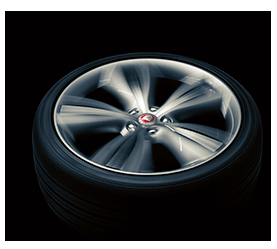 Nobody knows how to care for your Jaguar car or SUV more than our factory certified service technicians here at Hennessy Jaguar Gwinnett. Our factory-trained technicians understand every aspect of your vehicle inside and out. When it comes to tires, our trained experts at Hennessy Jaguar Gwinnett know that the proper tires on your Jaguar provide excellent performance and handling on the Suwanee, Duluth, Lawrenceville, Cumming, Lilburn and Decatur, GA roads and highways. You can rest assured that Hennessy Jaguar Gwinnett has the right tires for your Jaguar car or SUV. At Hennessy Jaguar Gwinnett we understand your vehicle from the tires up.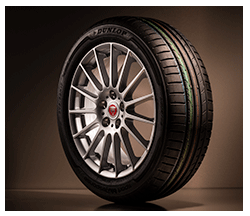 The tires on a vehicle generally encounter four different paths, based on the driving patterns of your vehicle. To ensure the longest possible performance and longevity of the tires on your Jaguar car or SUV, a tire rotation is recommended every 5,000 to 7,5000 miles. It is best to check the owner's manual for the precise figure for your vehicle. Rotating the tires at these suggested intervals allows for the wheel position to be blended with position of the next tire. This lets the wear patterns of the tires to remain even.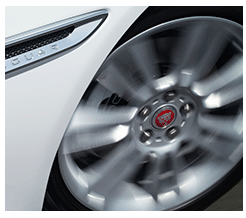 Periodic tire rotations do not correct the wheels themselves, which may lean in or out and also decrease stability and handling on the road.  A wheel alignment is recommended to correct each of the four wheels to the Jaguar factory specifications and provide your vehicle with the best handling and performance. A wheel alignment ensures that all four wheels on your vehicle are perfectly aligned to each other and provide a smooth driving experience. When you bring your car or SUV in for service at Hennessy Jaguar Gwinnett, we'll inspect your vehicle and let you know when a tire rotation and alignment are necessary.
Whether you need new tires, a tire rotation or wheel alignment, you can count on Hennessy Jaguar Gwinnett for all of your tire service needs. We're located 3423 Old Norcross Road, Duluth, GA 30096. We proudly serve the Suwanee, Duluth, Lawrenceville, Cumming, Lilburn and Decatur communities in the Metro Atlanta area.